Top 8 Crypto-Friendly Banks In The World: Best For Crypto-Fiat Transactions
Crypto is already widely used as a currency in the digital asset world, with cryptocurrency adoption reaching over 300 million people. However, many traditional banks, aware of the increasing risks posed by fraudsters, aren't exactly warming up to crypto assets. Although banks are wary about cryptocurrencies, some have opened their doors to clients who utilize this new digital currency. Crypto-friendly banks in the world today accept cryptocurrency as a medium of monetary trade and allow access to lower transaction fees.
These banks now let you use credit and debit cards that they issue for free to buy and sell crypto, complete wire transfers to cryptocurrency exchanges and similar entities, and cash out funds from cryptocurrency investments. They integrate cryptocurrencies and traditional bank operations simultaneously.
As a crypto investor or user, getting a crypto-friendly bank is not as hard as it used to be, and it will be even easier in the future. If you've had your eyes peeled for the best crypto-friendly banks out there, you need not search anymore. We've compiled the top 8 crypto-friendly banks you need to know about before picking one to use for your crypto deposits, trading, withdrawals, and more. Let's dive in!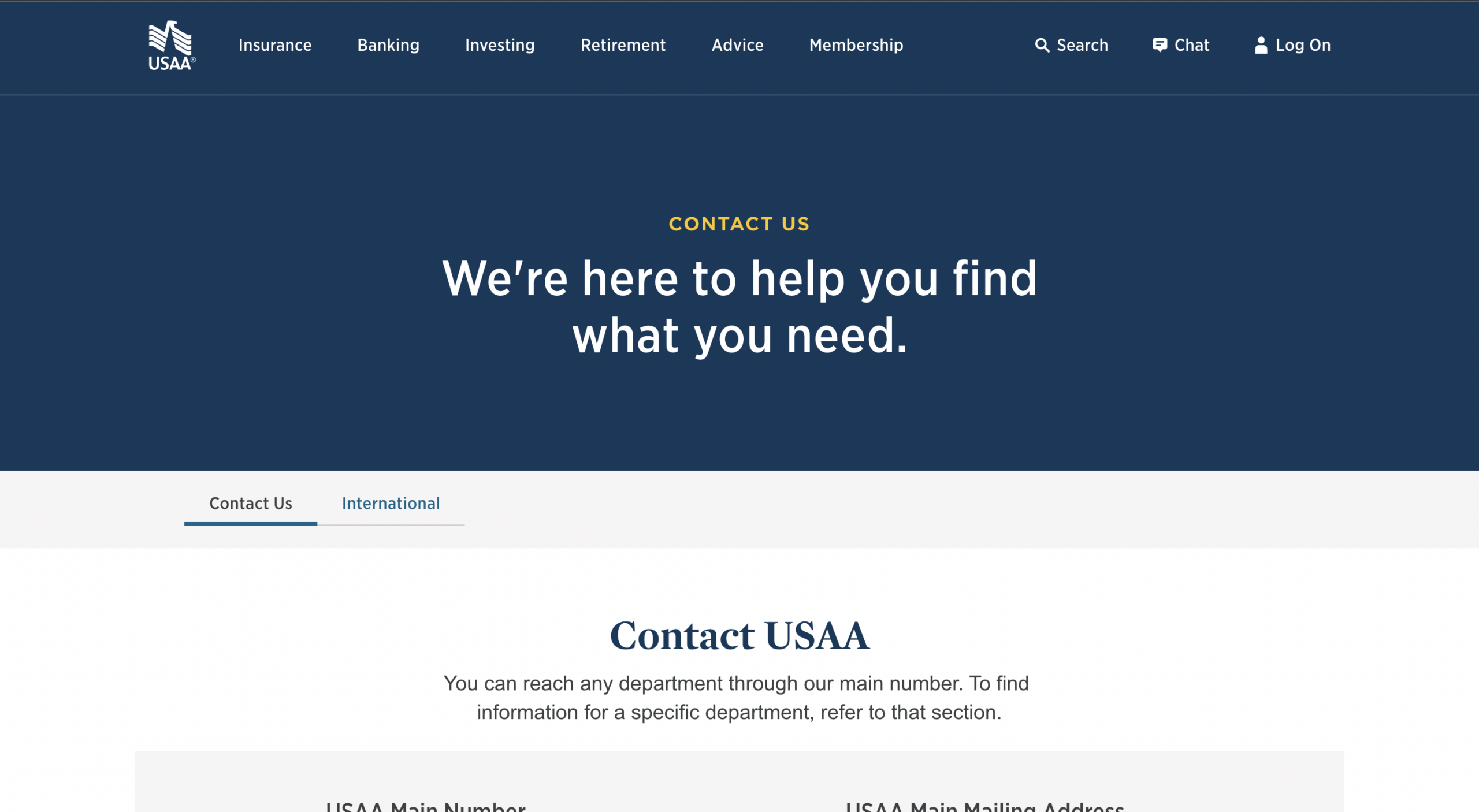 USAA, short for the United Services Automobile Association, is a well-known company that was the first major US bank to invest in a cryptocurrency exchange over its long history of existence.
USAA recognized the demand for cryptocurrency services among its members quite early. Instead of taking time and allocating resources to create its own crypto exchange and wallet infrastructure, USAA decided to use the existing solutions. As a result, in 2015, it partnered with Coinbase to offer the option of managing cryptocurrency to its clients.
USAA has invested over $150 million in Coinbase over the last few years, making it easy for its clients to interact with the world's largest Bitcoin exchange. Customers can track their Bitcoin wallets on Coinbase using their USAA account.
They can also use Coinbase to track all of their transactions, check balances, and link their bank accounts. This bank makes frequent updates to its financial structure in order to become one of the best crypto-friendly banks in the United States.
It is a superb option for people looking for not only a traditional bank that's Bitcoin-friendly but offers other financial services too.
This German-based firm, Solarisbank, which is known for delivering an assortment of APIs for digital banking to industry heavyweights like Samsung, offers fiat-to-crypto trading and quick settlement in its trading solution.
This was made feasible by its collaboration with Bitstamp. This bank believes that allowing fast crypto-to-fiat conversions is a good method to minimize fraud and ensure that crypto aficionados enjoy a smooth trading experience.
With its API, B2B customers will be able to get a bank account and store crypto. And with the brokerage API, they can swap or exchange their fiat for bitcoin or other cryptocurrencies.
Headquartered in New York, Quontic is the first digital bank to offer Bitcoin Rewards checking accounts. In place of cash back, you receive 1.5% in Bitcoin on eligible debit card purchases. With the rewards program, both crypto enthusiasts and crypto beginners can have the opportunity to grow their net worth via Bitcoin earned on eligible debit card purchases.
Founded in 2009, the bank operates online in all 50 states with a single branch in Astoria, New York. Here, all the features of a traditional bank account are available, including mobile check deposits, online bill payments, and electronic transfers. Quantic also offers you free access to over 90,000 ATMs.
There's a $500 minimum opening deposit. In addition, there's no minimum daily balance requirement. Furthermore, you'll never lose your Bitcoin rewards if your Bitcoin account remains open.
Another crypto-friendly bank is Chase Bank. The American bank offers numerous personal and business banking services, including credit and home loans, checking and savings accounts, investing services, and auto financing.
Chase was the first bank in the country to create its own crypto (JPM Coin) for instant payments. But Chase doesn't offer crypto trading. Users can link their bank accounts to Coinbase, Gemini, and other major exchange platforms to buy and sell crypto.
Last year, Chase partnered with a crypto company, NYDIG, in order to launch a special Bitcoin fund designed for its wealth management clients. To buy/sell crypto or transfer your money, you simply need to link your Chase bank account with Coinbase. Perhaps, Chase's most remarkable feature is its broad range of accounts, which don't have minimum opening deposit requirements.
One of the best crypto-friendly banks operating in the United States is BankProv. BankProv is specifically aimed at businesses involved in digital currency services. It offers everything from exchange services to other crypto-related investments you need to support your growth in the digital currency space.
BankProv also offers flexible account options that let you transact in both USD and cryptocurrency. The bank provides a range of cash management services and crypto-backed lending alternatives. Businesses may obtain crypto-based loans to finance their operations.
BankProv is a member of both the Federal Deposit Insurance Corporation (FDIC) and the Depositors Insurance Fund (DIF). The FDIC insures each depositor up to $250,000, and the DIF ensures the rest. While the bank is great, one of its major drawbacks is that you can only use crypto services if you have a business.
Fidor has been a go-to bank for crypto enthusiasts worldwide since 2014. Fidor Bank is a pioneering German Digital Bank based in Munich and Berlin. It was established in 2009 to provide innovative, technology-enabled banking services.
However, it operates only inside Germany as a digital-only bank. Fidor is easy to set up, and charges are reasonable. Fees at Fidor are €5 a month, but you can offset these fees if you make more than 10 transactions per month.
In 2014, Fidor partnered with a German exchange called Bitcoin.de to allow customers to buy cryptocurrencies within seconds after depositing funds. They also have a partnership with Kraken and are Kraken's funding provider, so those living in Germany who use Kraken will find this bank a natural choice.
Revolut is one of the most popular online banks with over 18 million personal accounts globally. Founded in 2015 by Nikolay Storonsky and Vlad Yatsenko, they offer their users a seamless mobile app fully optimized for both iOS and Android smartphones. In terms of eligibility, Revolut accepts customers from Europe, the UK, Australia, Singapore, Japan, and Switzerland, as well as the US.
The popular online bank allows users to add funds in their local currency, exchange them with industry-leading rates, and send and receive funds just like using a traditional bank account. Furthermore, Revolut offers its customers a debit card that can be used online, in-store, or at an ATM.
When it comes to crypto, Revolut allows users to buy tokens and coins with ease within the app itself. It offers over 30 leading crypto assets, including Bitcoin (BTC), Ethereum (ETH), Ripple (XRP), Dogecoin (DOGE), USDC, and many others. The drawback here is the heavy fees the user has to pay when buying or selling crypto of 2.5%, or 1.5% if you are a Revolut premium plan account holder.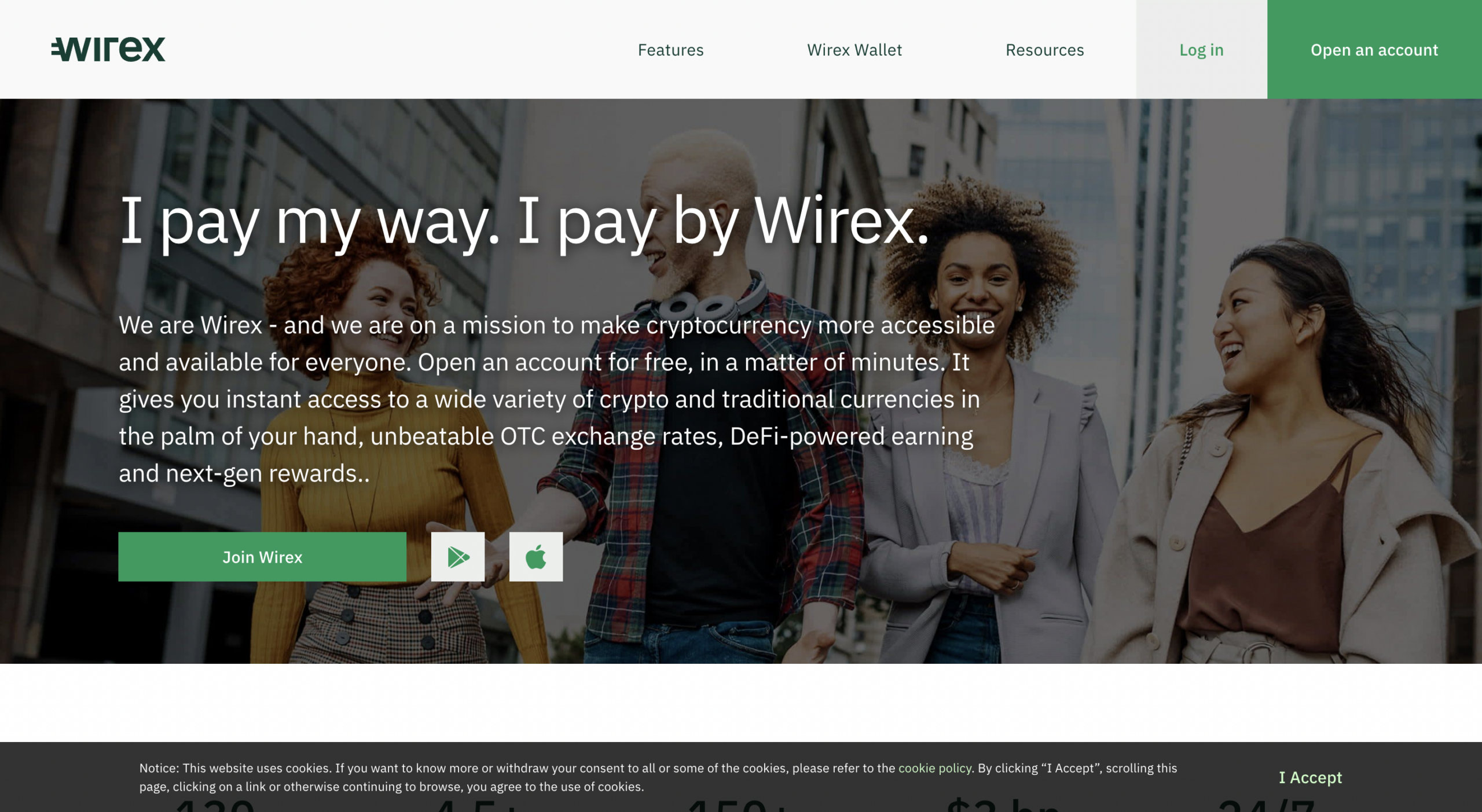 Based in the United Kingdom, Wirex is one of the best crypto-friendly bank apps that allows for the buying and selling of crypto. Wirex offers users a number of benefits including 2.0% cashback in the form of WXT. They also offer up to 16% interest on deposits held in savings accounts for fiat currency and up to 10% interest for cryptocurrency.
Accounts opened in Wirex come with a link debit card, and they are currently available to several dozen countries worldwide. The card and account look like your standard UK bank card with an account number and sort code that the UK Financial Conduct Authority registers.
A Wirex account also gives you the ability to buy, store, and manage a number of different cryptos including your standard BTC, LTC, XRP, ETH, etc., and account holders are also able to convert to several fiat currencies including USD, EUR, and GBP.
As a crypto enthusiast looking to invest, trade, or utilize cryptocurrency, you need a bank that supports your goals and aspirations either as a personal entity or a collective entity.
Even though finding the right bank may not be a walk in the park, the ones we highlighted above are undoubtedly the best crypto-friendly banks that will allow you to use Bitcoin or other cryptocurrencies; they are the ideal ones to check out as a crypto enthusiast, user, or investor. In the end, there's still hope that more banks will open up to cryptocurrency while ensuring safety for investors worldwide.